250 Permanent Jewelry Business Name Ideas
We foster relationships with brands we use and trust. The testimonials on our site represent real experiences, but they don't guarantee you'll achieve similar results. When you make purchases through our links to our partners, we may earn a commission. Your support helps us continue this work. You can read our full disclosure here.
Ready to become a LINKED certified permanent jewelry welder? Use the discount code TRINITYTPAHP at checkout to get $100 off!
Choosing the perfect name for your new permanent jewelry business is more than just a fun process. This decision will shape your brand's identity, influence how customers perceive your business, and guide your marketing efforts. The name you select should resonate with your target audience, reflect your brand's values, and embody your products' timeless elegance and enduring quality.
A memorable business name serves as the cornerstone of your brand story. It can evoke feelings of luxury, love, allure, and lasting commitment. It's often the first point of contact for potential customers, setting the tone for their entire experience with your brand.
The challenge lies in creating a unique, yet clear, name that encapsulates all of those elements. You need to find a balance between creativity and relevance. More importantly, choose a name that will stand the test of time, much like your permanent jewelry pieces.
Naming your permanent jewelry business is truly an art form. Determine your brand's identity and target audience, understand the power of language and symbolism, and make practical considerations such as domain availability and any potential legal issues. These steps will lay the foundation for your brand's long-term success.
Whether you're just starting a new permanent jewelry business or rebranding an established one, don't let this step keep you from following your dreams. Find a name that shines as brightly as the exquisite permanent jewelry pieces you carefully weld.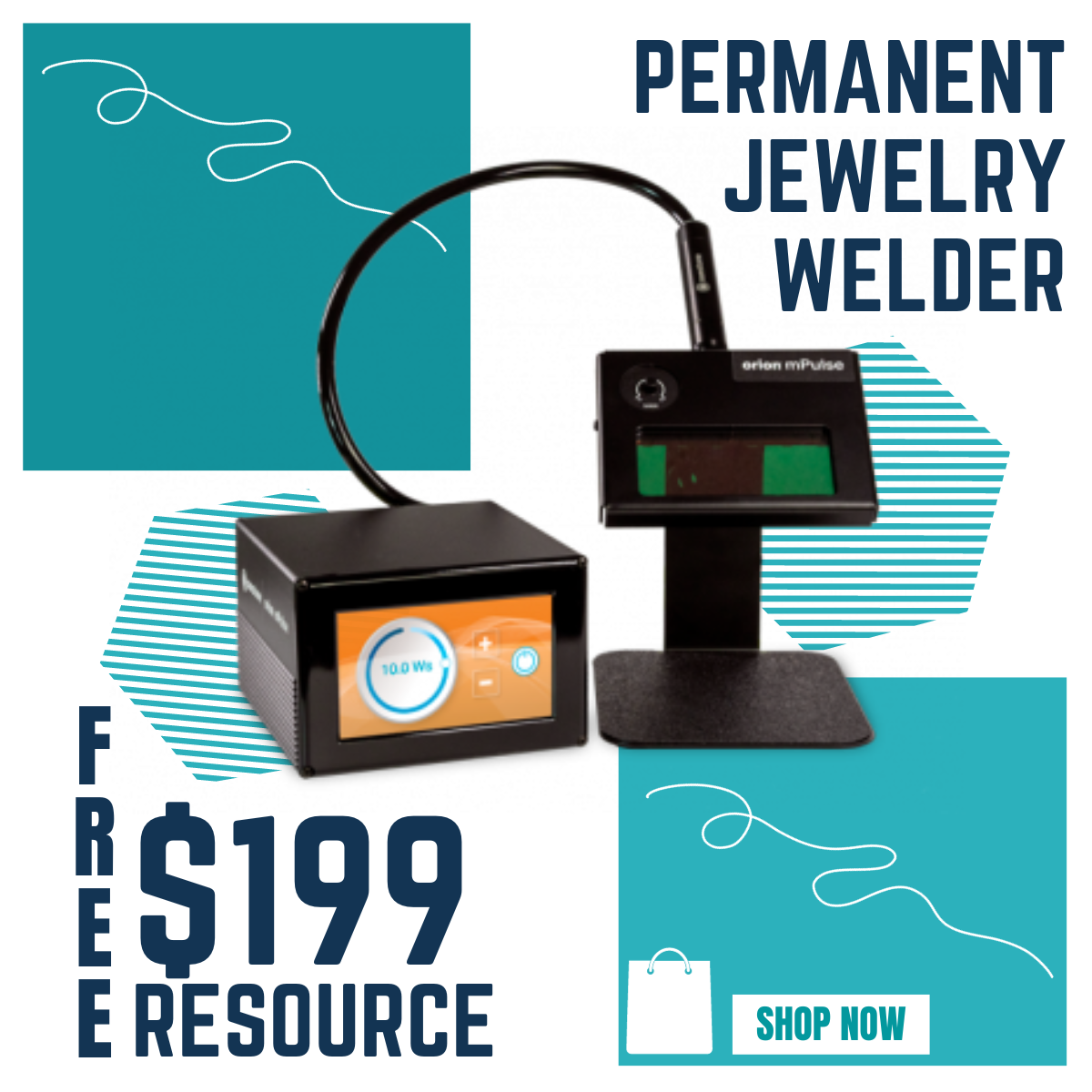 250+ Permanent Jewelry Name Ideas
Use this list of names as a source of inspiration in your journey to naming your own business. The following ideas can help you understand the different ways in which you can express your brand's identity and values through a name. You might discover a name that perfectly captures what you're looking for, or you could mix and match different elements from multiple names to create something truly unique.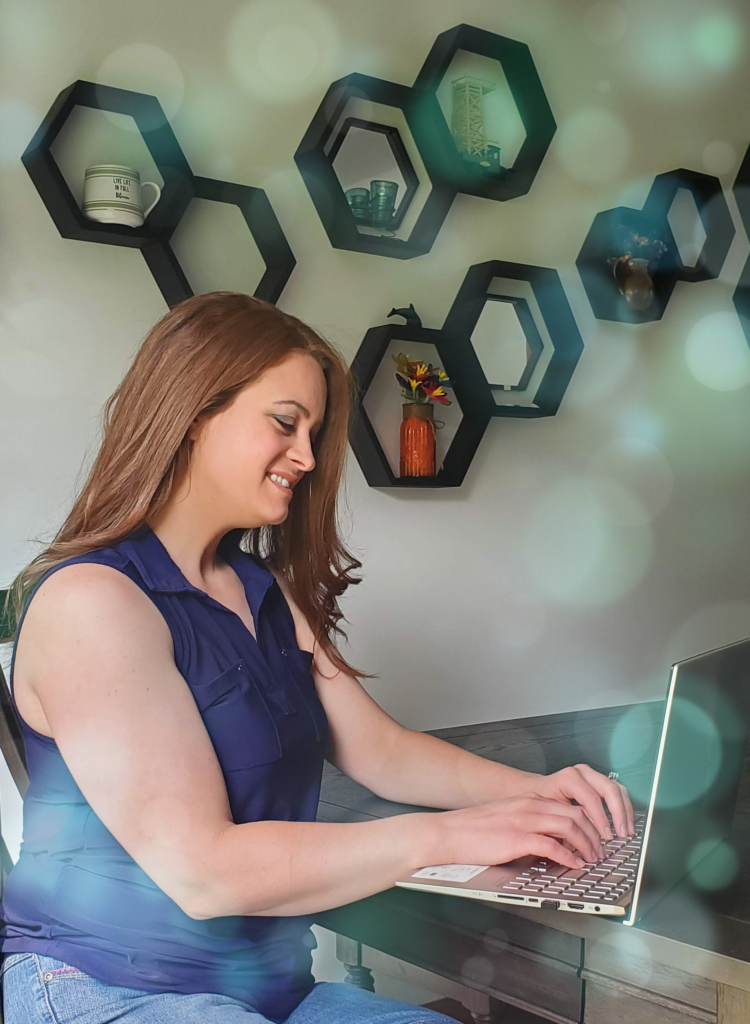 AlwaysAblaze
AlwaysAdorn
AlwaysAesthetic
AlwaysAglow
AlwaysAllure
AlwaysAmulet
AlwaysAurora
AmorAesthetic
AmorElegance
AmoreXquisite
AmorGlistening
AuraAlways
BeautyBound
BellaBijou
BellaDazzle
BellaGleaming
BellaNoble
BellaRadiant
BellaRegal
BellaShimmering
BijouBliss
BijouBoundless
BoundlessBijou
BoundlessBrilliance
CachetContinuous
CameoConstant
CeaselessCrown
CharmContinual
CharmContinuous
CharmCrown
CharmPerennial
ClassContinuous
ConstantCameo
ConstantClass
ConstantCouture
ContinualChic
ContinuousCachet
ContinuousCharm
ContinuousClass
ContinuousCraze
ContinuousCrystal
CoutureConstant
CrazeContinuous
DazzleDivine
DazzleDurable
EchelonEternal
ÉclatEvermore
EdgeEvermore
EleganceAmor
EleganceBella
EleganceEndless
EleganceEnduring
EleganceLuxe
EliteEnduring
EliteEternal
EliteEverlasting
EmbellishEternal
EminenceEverlasting
EnchantEverlasting
EndlessEminence
EnduringÉclat
EnduringElegance
EnduringElite
EpicEvermore
EsteemEternal
EternalEchelon
EternalElegance
EternalEsteem
EternalExotic
EterniÉclat
EterniElite
EterniGlistening
EterniMajestic
EterniNoble
EterniRegal
EterniTwinkling
EternityEstate
EverlastingElite
EverlastingEminence
EverlastingEnchant
EverLavish
EverLuster
EvermoreEdge
EvermoreElegant
EvermoreEmbellish
EvermoreEpic
EvermoreExquisite
EverOpulent
ExoticEternal
ExquisiteEverlasting
ExquisiteEvermore
FancyForever
FlairForever
FlickerForever
ForeverFacet
ForeverFancy
ForeverFinesse
ForeverFlair
ForeverFlicker
ForeverFrost
ForeverFulfill
ForeverGlimmer
ForeverSheen
FrostForever
GemEnduring
GemGala
GemGlisten
GemLuminous
GemNoble
GemRefinement
GemRegal
GlamourLustre
GleamGraceful
GleamLuxury
GlintLuxe
GlistenLove
GlistenLuxe
GlitterGlobe
GlowElegance
GlowGrandeur
GlowMajestic
GlowNobility
GlowNoble
GlowPrestige
GlowRegal
GlowSumptuous
GlowTwinkle
HaloHeart
IconInfinity
IdealInfinity
IllumineInfinity
IllusionInfinity
ImmortalImpress
ImmortalIridescent
ImmortalOrnate
ImpressImmortal
IncandescentIndefinite
IndefiniteIncandescent
IndefiniteIvory
InfinityIcon
InfinityIdeal
InfinityIllumine
InfinityIllusion
InfinityIllustrious
InfinityInlay
InfinityInspire
InfinityIris
InlayInfinity
InspireInfinity
JewelGlint
JewelJade
JewelJubilee
JewelLuminance
JewelMajesty
LaceLasting
LastingLace
LastingLavish
LastingLuminance
LastingLuminary
LastingLuster
LastingLuxe
LavishLasting
LoveBrilliance
LoveDazzle
LoveGlimmer
LoveGlistening
LoveLavish
LoveLuminance
LoveLuminary
LoveLuminous
LoveRadiant
LoveRegal
LoveTwinkling
LuminanceLasting
LuminaryLasting
LuminaryLuxe
LuminousLuxe
LushLegacy
LushLuxe
LusterLasting
LuxeEternity
LuxeGleam
LuxeGleaming
LuxeGlimmer
LuxeGlimmering
LuxeGlistening
LuxeGlittering
LuxeGlowing
LuxeIllumine
LuxeLegacy
LuxeLinger
LuxeLuminary
LuxeLuminous
LuxeLush
LuxeMajesty
LuxeOpulence
LuxeRadiant
LuxeRegency
LuxeTwinkling
MajesticMirror
NeverendingNoble
NobleNimbus
OpulentEver
OpulentOrbit
PanachePerpetual
PendantPermanent
PerennialPlush
PerennialPosh
PerennialPrecious
PermanentPendant
PerpetualPanache
PerpetualPearl
PerpetualPinnacle
PerpetualPrestige
PersistentPolish
PersistentPrestige
PersistentPurity
PinnaclePerpetual
PoshPerennial
PrestigePerpetual
PrestigePersistent
PurityPersistent
RadianceAmor
RadianceBella
RadiantAmor
RadiantBella
RadiantGemstone
RadiantGlistening
RadiantJewel
RadiantLustrous
RadiantRegalia
RadiantShining
RadiantSparkling
RegalBella
RegalGem
RegalGlow
RegalStone
ShineSophistication
ShineTimeless
SparkleMagnificence
SparkleNoble
SparkleRegal
SparkleSovereign
StatelySparkle
StoneGrandeur
StoneSplendor
StoneTwinkling
TalismanTimeless
TimelessTalisman
TimelessTiara
TimelessTinsel
TimelessTreasure
TimelessTrend
TimelessTrinket
TimelessTwinkle
TwinkleBella
TwinkleStone
UltraluxUnending
UnceasingUpscale
UnceasingUtopia
UnendingUltralux
UnendingUnique
UnendingUrbane
UniqueUnending
UpscaleUnceasing
UrbaneUnending
UtopiaUnceasing
How To Choose The Right Permanent Jewelry Name
Determining the right name for your permanent jewelry business is an essential step in building a successful brand. Try incorporating your own name into the business name, providing a personal touch and lending credibility to your brand. For example, if your name is Emma and you specialize in gold chains, "Emma's Eternal Gold" could be a great choice.
Another effective approach is to mesh two words together to create a unique brand name. The key is to blend words that reflect the essence and values of your business. For instance, if you offer timeless pieces with a modern design, a name like "ModernEternity" could work well.
Lastly, always ensure the name you choose is easy to spell and remember. A difficult or confusing name could deter potential customers or leave them confused when attempting to come back to you for a second piece. A simple, catchy, memorable name will help your brand stay top-of-mind for your customers. The best brand names tell a story, so choose one that will most resonate with your target audience.
Related: What is Permanent Jewelry?
New to Permanent Jewelry? Do This First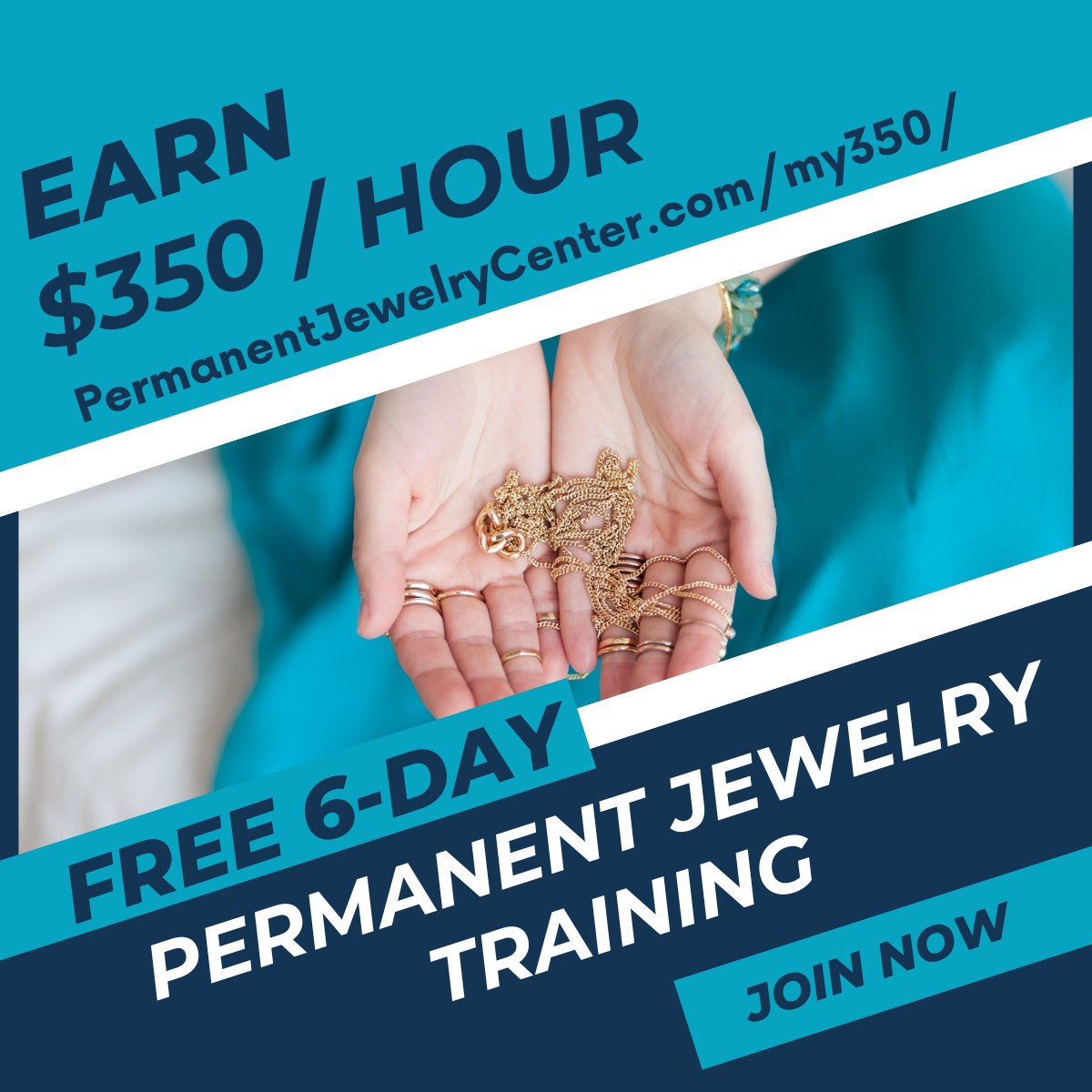 Launching a permanent jewelry business is an exhilarating adventure, but choosing the perfect name is just the tip of the iceberg. As a newcomer to this fascinating world, you'll face numerous challenges and hurdles that will test your creativity, skills, and determination. From selecting high-quality jewelry supplies and purchasing the right welder, to mastering the art of the perfect weld (or close to it), every step of the process is crucial to your success.
It doesn't end there. To truly thrive in the competitive world of permanent jewelry artistry, you must also learn how to effectively market your brand and captivate your audience. This may seem daunting, but there is an incredible resource available to you that will not only equip you with all of the necessary skills, but also build your confidence as a business owner.
Introducing LINKED Permanent Jewelry Training, a comprehensive online course designed to guide you through every aspect of starting and running a successful permanent jewelry business. Covering everything from sourcing materials and welding techniques, to marketing strategies and customer engagement, LINKED provides aspiring permanent jewelers with an invaluable wealth of information.
What sets LINKED apart is its commitment to providing practical and actionable insights that translate into real-world results. The online permanent jewelry training includes free marketing materials like professional photographs of jewelry pieces and ready-made reels that can be easily uploaded to your business Instagram account. These assets will give your brand an instant boost of credibility, helping you stand out in the crowded marketplace.
Imagine the confidence you'll gain knowing that you have the tools, skills, and resources to create a thriving and profitable business right from day one. With LINKED Permanent Jewelry Training, you'll not only learn the ins and outs of the trade, but also figure out the secrets to capturing the hearts and minds of your target audience.
Don't miss this opportunity to transform your passion for permanent jewelry into a rewarding and fulfilling career. Enroll in LINKED Permanent Jewelry Training today, choose the business name that most resonates with your brand, and start growing your income!
Ready to become a LINKED certified permanent jewelry welder? Use the discount code TRINITYTPAHP at checkout to get $100 off!